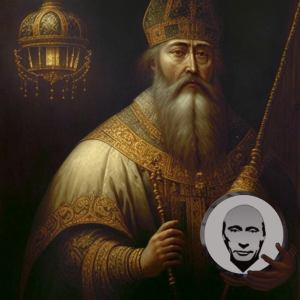 PUTinCoin Aidrop Campaign
on the occasion of the dropping of PUTiNZ NFT Collection!
We, the MIDJOURNEYS artists are again happy to announce, that we have set up a promotion campaign for the release of our second NFT collection, callet ZarZ! As the PUTinCoin airdrop campaign has become a big success on the PUTinZ collection, we have decided to buy another 2.5M PUTinCoins and offer each ☝️FIRST OWNER of a ZarZ NFT☝️ an airdrop of 💰50,000 PUTinCoins💰!!
PUTinCoin is a independend POS (Proof-of-Stake) blockchain, which was founded in 2017 to constitute one of the first meme coins dedicated to a famous politician in the worldwide blockchain community. The PUTinCoin dev team set up this project to show the world, that the blockchain technology connects people and is not seperating them!
All you need to do is to get a wallet (mobile, node [if you want to stake new PUT] or web wallet) from https://putincoin.org/wallets and register your ETH address by which you bought your PUTiNZ NFT as well as the transaction hash of the buy and your PUTinCoin wallet address below and we will send your 50,000 PUT into your PUTinCoin wallet!
But there is a ‼️SPECIAL BONUS‼️ for the ZarZ NFT collection: We raffle 📢3 SPECIAL and SECRET NFTs📢 from our MIDJOURNEYS artists among each ZarZ NFT owner AT THE TIME the ZarZ collection has been SOLD OUT!
For getting your PUT airdrop as well as a place in this SPECIAL NFT lottery just fill out the form below!
Большое спасибо!!
The MIDJOURNEYS artists